1st March 2018
International Women's Day is NOT IN VAIN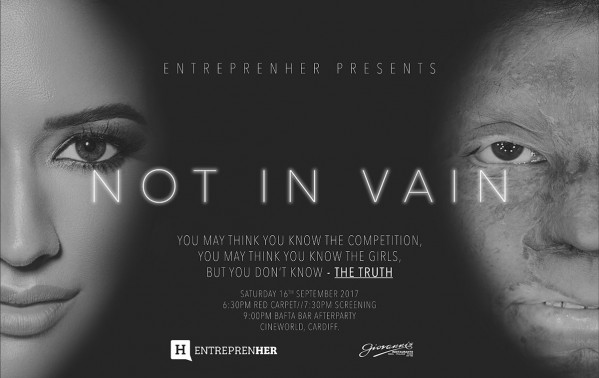 EntreprenHER will launch a stream of the award-winning documentary NOT IN VAIN on International Women's Day 2018 to support A-Sisterhood.
The film will show on HERStream from Friday 8 March. It will cost £5 to view with £2 of the charge going directly towards A-Sisterhood.
The film shows the less familiar angle to a UK beauty pageant and its work to help young women in India who have suffered acid violence.
Natalie Cutler, from Entreprenher, who produced the film, said: "The film questions the issues we have with beauty worldwide bringing two very different worlds together."
News Archive