1st March 2018
Home and Away Spring Ball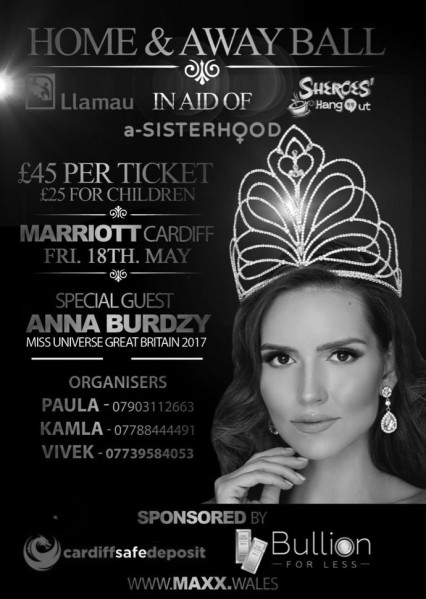 A-Sisterhood will hold its first official fundraising event in May 2018 with a charity ball called Home & Away.
The event will bring together the Welsh and Indian communities of Cardiff and surrounding areas in a bid to generate funds for both Llamau, a homeless charity which supports women living on the streets in Wales and Stop Acid Attacks in India which gives life opportunities to women who have survived acid violence.
The event will take place in the Cardiff Marriott and will involve a three-course meal, Indian and Welsh themed entertainment and an Asian and western fashion show.
News Archive